UPPING THE ANTE ON AXE THROWING
Our mission is to provide our guests with a unique experience that sheds a new light on both axe throwing and casino gaming, in a classy and engaging environment.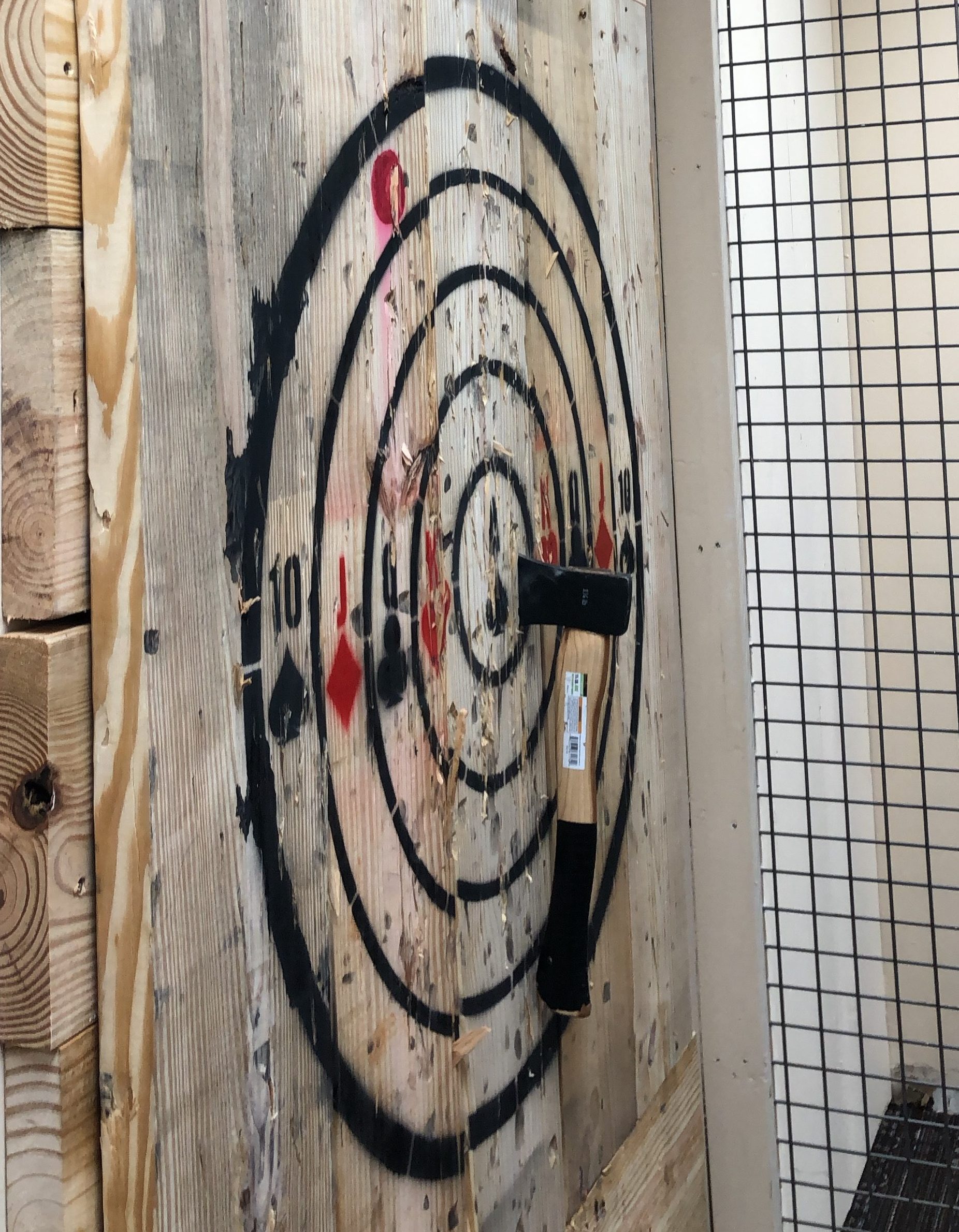 Reconsider everything you knew about axe throwing and casino games with our one-of-a kind activities. A playful twist on your favorite casino games:
Poker
Blackjack
Roulette
Shuffle
Challenge your friends and family to win the "High-Roller" title!